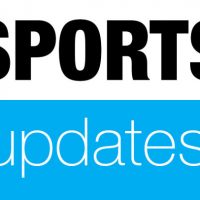 In last night's scores:
Central Lee's vasity boys basketball team advanced past Columbus in a 2A district quarterfinal game with a 78-52 win.
Van Buren also advanced with a 49-40 victory over the Mediapolis Bulldogs.
Holy Trinity's Crusaders got a 60-50 win over the Winfield Mt. Union Wolves in a first-round Class 1A tournament game.
In girls basketball:
Ottumwa 65, Mt. Pleasant 54
Snowboarder Chloe Kim has delivered the third gold medal for the United States at the Pyeongchang Olympics. The 17-year-old Californian dominated the field in winning the halfpipe, posting a score of 93.75 during the first of her three runs in the finals and a 98.25 in the last run. Kim was the only rider to post a score over 90 during the first two rounds.
The Utah Jazz were nine games under .500 and five games out of a playoff berth in the NBA's Western Conference just three weeks ago. They now find themselves over .500 for the first time in two months following their 10th consecutive win. Donovan Mitchell scored 25 points and the Jazz extended the league's longest current winning streak by downing the Spurs, 101-99
The North Carolina Tar Heels had a tough time putting away the Fighting Irish of Notre Dame. The 14th-ranked Tar Heels need a 13-0 burst in the final 5 ½ minutes to complete their third win in five days, 83-66 against the Irish
Boys Basketball tonight:
North Scott at Burlington
Fort Madison at Illini West
Keokuk at Quincy-Notre Dame
Mount Pleasant at Pella
Mercer County at West Central
Girls basektball tonight:
Holy Trinity at Winfield-Mt. Union in a Class 1A regional quarterfinal
WACO at Montezuma in a class 1A regional quarterfinal
Van Buren at Mediapolis in a Class 2A regional quarterfinal
Danville at Signourney in a Class 2A regional quarterfinal