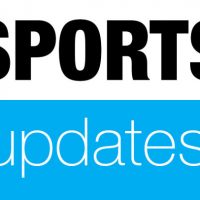 In girls basketball last night:
In a class 2A regional quarterfinal games, Mediapolis scored a 67-60 win over Van Buren.
Danville got a 48-43 victory of Sigourney.
In Class 1A regional quarterfinals,
Holy Trinity got a 53-38 win over Winfield Mt. Union
10th-ranked Montezuma defeated WACO 53-28
In boys basketball:
North Scott 75, Burlington 34
Mt. Pleasant 72, Pella 62
Keokuk 37, Quincy-Notre Dame 67
Fort Madison 38, Illini West 42
Mercer County 87, West Central 53
Kansas responded to arguably its worst loss of the year with an 83-77 win in Ames Wednesday night. The Cyclones travel to face Kansas State on Saturday. You can hear that game live on Fox Sports 104.5 and 1360.
Shaun White set a U.S. Winter Olympics record and allowed his country to reach a milestone by capturing the men's halfpipe at Pyeongchang. White was second heading into his final run before becoming the first American male to win a gold medal in three Olympics. It was the 100th gold medal all-time for the United States in the Winter Games.
Yu Darvish and the Chicago Cubs have finalized their six-year, $126 million contract, putting him in a rotation that includes Jon Lester, Kyle Hendricks, Jose Quintana and Tyler Chatwood, who agreed to a three-year, $38 million package in December.
In the area tonight:
Illinois Central at SCC, you can hear it live on Hot 97.3 at 7 PM.
In boys basketball:
West Central at West Prairie
Southeastern at West Hancock
In girls basketball:
Central Lee vs. Comanche in a Class 3A regional semifinal game in Muscatine.
Fort Madison at Washington in a Class 4A regional quarterfinal game.
Mount Pleasant at Keokuk in a Class 4A regional quarterfinal game.
Burlington at Muscatine in a Class 5A regional quarterfinal game.