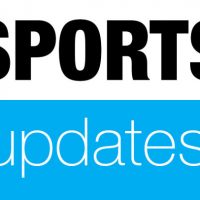 The Danville Bears girls basketball team gave it their all, but couldn't get past Iowa City Regina in a Class 2A regional tournament final Monday night. Final Score 55-43 in favor of Iowa City.
Boys basketball scores:
The Burlington Grayhounds fell to Davenport North in a 63-51 loss.
In Class 3A substate quarterfinal games
Fort Madison scored a 50-47 victory in the final seconds of their game with Iowa City Liberty.
Mount Pleasant defeated West Liberty in a 75-25 blowout.
Keokuk fell to Solon with a 58-31 loss.
Tessa Virtue and Scott Moir have made ice dancing history, while an American team captured the bronze medal at the Pyeongchang Games. The pair have become the most decorated figure skaters in Olympic history with their third gold and fifth medal overall.
The U.S. men's hockey team has advanced to the quarterfinals with a convincing 5-1 win against Slovakia, leaving the Americans 2-1-1 in the tournament.
Anthony Rizzo is back with the Cubs after spending time at home in Florida to support victims of the deadly shooting at his former high school. The first baseman had been an early arrival before leaving Thursday for Parkland, Florida, where he spoke at a vigil for victims of the attack at Marjory Stoneman Douglas High School. He is a 2007 graduate of the school.
In the area tonight:
Notre Dame vs. New London in Class 1A district semifinal at Mount Pleasant.
Central Lee vs. Wapello in a Class 2A district semifinal at Burlington.
West Central vs. Delavan in a Class 1A regional quarterfinal at Lewistown