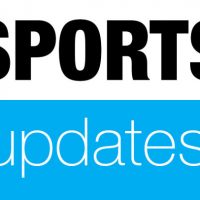 In last night's basketball games:
Wapello scored an 80-71 victory over Central Lee in the Class 2A district championship game.
New London defeated Notre Dame in a 55-49 win in Mt. Pleasant. The Tigers now move on to play Iowa Mennonite School in the district final game.
The United States has won its first Olympic gold medal in women's cross-country skiing, and Norwegian skier Marit Bjoergen has become the most decorated Winter Olympian of all time by taking bronze at the Pyeongchang Games.
Red-hot Michigan State has wrapped up a share of the Big Ten regular-season championship in men's basketball with a convincing home win against Illinois. Miles Bridges scored 19 points and the second-ranked Spartans ripped the Illini, 81-61 to improve to 15-2 in the conference.
A Chicago Bears defensive back has pleaded guilty to two misdemeanors stemming from a fracas at a bar in northeast Iowa. Deiondre' Hall and Green Bay Packers defensive back Makinton Dorleant were arrested last year in Cedar Falls. Court records say Hall didn't respond to police instructions and spit in officers' faces.
Hall pleaded guilty to charges of disorderly conduct and public intoxication this week, and was sentenced to six months of probationt. Dorleant was given a year of probation and also granted a deferred judgment at his sentencing last May. Both men played college football in Cedar Falls at Northern Iowa.
In the area tonight:
Moberly at SCC, you can listen to it live on Hot 97.3 starting at 6:30
In 2A regional semifinal basketball games in West Central Illinois:
West Hancock vs. Havana
Illini West vs. Tremont