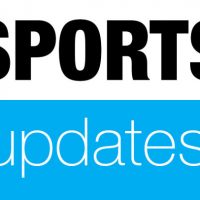 Last night's basketball games:
New London couldn't get past IMS in their class 1A district final game last night. Iowa Mennonite was behind by 13 points in the first quarter, but came back in the fourth quarter for a 51-54 win over the Tigers.
Mount Pleasant's boys basketball team will be headed to the substate final game after a 67-25 victory over Fort Madison last night.
Michigan State wraps up conference play against Wisconsin on Sunday. The Spartans clinched at least a share of the Big Ten title after defeating Illinois 81-61 on Tuesday night, and they can grab the outright title with a win over the Badgers.
The International Olympic Committee says a ceremony has been scheduled to give Norway's mixed doubles curlers the bronze medal stripped from the Russian team over doping. Veteran goaltender Vasily Koshechkin stopped all 31 shots he faced to put the Russians into the men's gold medal hockey game with a 3-0 shutout against the Czech Republic in the semifinals. Canada and Germany's semifinal is later Friday.
The NBA is establishing a confidential hotline for league and team employees to report concerns about misconduct in their workplace. The move comes after a Sports Illustrated report that described a hostile environment for women in the Dallas Mavericks organization. Commissioner Adam Silver sent the memo to teams detailing hotline plans and asking them to review its respect in the workplace policies. The league says "respect and integrity are core NBA values."
Around the area tonight:
SCC's baseball team will be on the road at Crowder College in Missouri.
Iowa State's women's basketball team takes on Northern Iowa.
In Western Central Illinois 2A regional finals West Hancock will play Illini West.