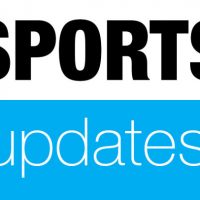 Spring training MLB scores from Yesterday:
Cardinals 2
Nationals 1
Cubs 5
Rockies 4
White Sox 5
Athletics 5
Twins 3
Phillies 4
The Cleveland Cavaliers were able to keep their half-game lead over second-place Indiana in the NBA's Central Division. Larry Nance Jr. provided career highs of 22 points and 15 rebounds in his first start for the Cavaliers to help them hammer the Pistons, 112-90. Nance started in place of Tristan Thompson, who is out with a right ankle injury. LeBron James shot 5-for-7 from 3-point range and finished with 31 points, seven rebounds and seven assists before sitting out the fourth quarter with the outcome secured.
The Dallas Cowboys have placed their franchise tag on Pro Bowl defensive end DeMarcus Lawrence, who is coming off a breakout season.
The move means Lawrence is guaranteed $17.5 million for the upcoming season unless the Cowboys can sign him to a long-term contract. Lawrence is required to receive the average of the NFL's five highest-paid defensive ends while a franchise player.