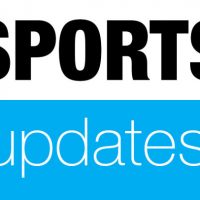 The SCC women's basketball team has advanced to the quarterfinals of the region XI tournament following a 58-54 win over DMACC on Wednesday. They'll play #2 ranked Kirkwood Community College on Saturday.
MLB Spring Training Scores from Yesterday:
Cardinals 4
Nationals 3
Cubs 11
Indians 6
White Sox 14
Reds 12
Twins 8
Red Sox 1
The NBA says it is reviewing 2011 allegations of sexual assault against Dallas Mavericks owner Mark Cuban and the decision by prosecutors not to pursue the case. League spokesman Mike Bass said Wednesday the NBA was looking into the matter after a weekly alternative newspaper in Portland, Oregon, reported a woman's claim that Cuban inappropriately touched a woman at a Portland nightclub. Cuban flatly denied the woman's allegations and provided a prosecutors' report detailing the decision not to file charges.
The Super Bowl champion Philadelphia Eagles have acquired three-time Pro Bowl defensive end Michael Bennett from the Seattle Seahawks, according to three people familiar with the trade. They tell the Associated Press that Seattle will get wide receiver Marcus Johnson and a fifth-round pick, while Philadelphia also receives a seventh-round pick. The deal won't be officially announced until the NFL's league year opens next Wednesday.