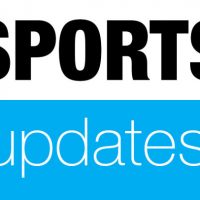 Two Burlington teams who were competing for the park tennis courts last month, competed against each other on the tennis courts Thursday. The Notre Dame Nikes remained undefeated with an 8-1 win over BHS.
The Burlington Bees didn't pull of a win in Clinton, as the Lumberkings clinched in a 5-3 victory yesterday. They'll move on to a weekend series against the Quad Cities River Bandits at Community Field.
Jon Lester's 100th major league start was a fine one as the Cubs' got an 8-5 win over the Cardinals. Lester struck out seven and didn't allow a hit until Jedd Gyroko (JUR'-koh) lined a one-out single in the fifth inning. Jason Heyward hit a two-run homer for the Cubs, while Kris Bryant and Kyle Schwarber drove in two runs apiece.