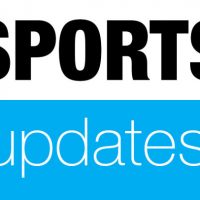 The Burlington Bees got a 13-5 win over the Kernels in Cedar Rapids Monday. Their series continues tonight with the second of three games in Cedar Rapids.
Yesterday's MLB Scores:
Mariners 4
White Sox 10
Twins 1
Yankees 14
West Burlington-Notre Dame ran away with a team title in the Van Buren Invitational Girls Track and Field Meet on Monday night. Iliyah Moore won two events, including the discus toss with a 103 foot throw. The Falcons had 119 points total. Second place was Van Buren with 91.
In Golf, the Notre Dame-West Burlington Nikes won a dual meet over Holy Trinity on Monday, Gavin Kies was a medalist with 41 points.
The Louisa-Muscatine Boys defeated Wapello with 194 points to their 215 Monday, the girls were also victorious with 226 points to the Wapello girls 274.
Winfield-Mount Union swept the boys triangular hosted by Lone Tree.The boys won with 176, Lone Tree got second with 222, and Highland took third.
New London swept Van Buren in both boys and girls duals. The Tiger boys won 160-185. The girls won 175-217.
In tennis, West Burlington-Notre Dame's boys got a win over Keokuk 7-2. The Nikes remain undefeated in seven dual meets. The girls won 7-2.
Fort Madison's boys got a 5-4 win over Mount Pleasant. The girls won 7-2.
Around the area today:
In college baseball, Heartland takes on SCC at 4 PM.
In high school golf, Notre Dame-West Burlignton takes on Mount Pleasant a the Oskaloosa Invitational, Lee County plays Sheaffer, and Winfield-Mount Union will compete in the West Liberty Invitational. In girls golf Keokuk takes on Oskaloosa at Mount Pleasant.
In tennis, Fairfield Maharishi is at Burlington, Notre Dame-West Burlington is at Mount Pleasant, and Fort Madison is at Fairfield.