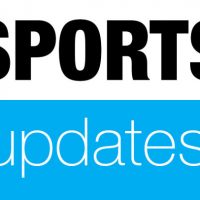 It was a split double-header at Community Field on Sunday. The Bees took the first game 3-2, the Quad City Riverbandits took the second by the same score. The Bees head to Cedar Rapids for a series with the Kernels tonight.
Yesterdays MLB Scores:
Cardinals 9
Reds 2
Cubs 9
Rockies 7
Marlins 2
Brewers 4
Astros 7
White Sox 1
The top seed in the NBA's Eastern Conference finds itself tied at two games apiece in the first round of the playoffs. John Wall delivered 27 points and 14 assists while sparking the Washington Wizards' late charge in a 106-98 win over the Toronto Raptors.
The Cleveland Cavaliers and Milwaukee Bucks have squared their respective first-round series at two games apiece, while the San Antonio Spurs staved off elimination. LeBron James provided 32 points, 13 rebounds and seven assists as the Cavs downed the Pacers, 104-100 at Indiana. The Pacers led 93-91 with about 4 ½ minutes left before James and Kyle Korver combined for 11 of the Cavaliers' final 13 points.
Cubs star Kris Bryant had to leave Sunday's game after being hit on the head with a 96 mph pitch from Colorado's German Marquez. The ball made a loud sound as it hit off the underside of the flap of his helmet, and it was not immediately clear how much direct contact it made his Bryant's head. A team spokesman said Bryant had a cut under one eye but passed all concussion tests.