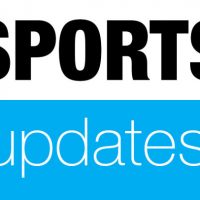 South Bend didn't fare much better for Burlington's Bees, as they extended their losing streak to eight consecutive games last night. The South Bend Cubs got the victory 5-3 on their home turf Monday. They'll play two more games before the Bees are off to Grand Rapids for a series with the West Michigan Whitecaps.
Wapello's Indians are the Southeast Iowa Superconference Northern Division track and field champions after all. After a scoring correction the team was informed that they won the SEI Superconference meet on Thursday. The error was in the 400-meter hurdles, an appeal was filed by Wapello coach Todd Parsons. The original results had Pekin as the winner and Wapello 2nd place.
In Yesterday's MLB Scores:
Twins 6
Cardinals 0
*They'll play again today, pregame begins at noon on 99.3 and 1490 KBUR.
Marlins 2
Cubs 14
Tigers 6
Rangers 7
Stan Van Gundy will not return to the Detroit Pistons as coach or president of basketball operations. The Pistons announced Van Gundy's departure Monday, with owner Tom Gores saying in a statement that the team has not progressed over the past two seasons. Gores said Van Gundy wanted to return for a fifth season with the team. The Pistons went 39-43 this season, missing the playoffs for the third time in four years