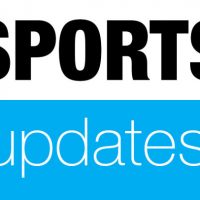 New London has crowned their first state champion girls golfer. Senior Casey Noble earned that distinction yesterday. The Tigers, however, were not able to claim the class 1A state team championship. They tied with Iowa Valley at 172-over-par at the championship game in Marshalltown.
The cross-town rivalry continued in a Wednesday softball game, the BHS Grayhounds swept West Burlington-Notre Dame 6-1 and 10-0 in two games.
The Peoria Chiefs got a 5-0 win over the Burlington Bees last night. That leaves the Bees 22-30 for the season so far, they're in last place in the Western Division of the Midwest League. The Bees play one more game in Peoria before moving on to a series with the Cedar Rapids Kernels.
The Washington Capitals had never won a Stanley Cup final game in their 43-season history before they evened their series with the Vegas Golden Knights at one game apiece last night. Second-period goals by Alex Ovechkin and Brooks Orpik gave the Caps a 3-1 lead in a 3-2 victory at Vegas.
Cubs right-hander Yu Darvish has inflammation in his right triceps but no structural damage. He could start a throwing program as soon as the weekend. The Cubs also placed right-handed reliever Carl Edwards Jr. on the 10-day disabled list with right shoulder inflammation, and recalled right-hander Cory Mazzoni from their Des Moines-based Triple-A team
Golden State forward Andre Iguodala will be out for Game 1 of the NBA Finals tonight as he recovers from a bone bruise in his left knee. Iguodala was injured in Game 3 of the Western Conference Finals against the Rockets on May 20 and was evaluated Tuesday. He is making progress but still has the bruise and inflammation of the nerve surrounding his knee.