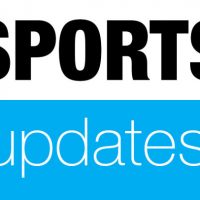 The Burlington Bees will take on the Snappers in a double-header game in Beloit tonight. Following tonight's action in Wisconsin, they'll return home for a series against the Wisconsin Timber Rattlers tomorrow.
Cardinals 3
Reds 6
Pirates 7
Cubs 1
White Sox 5
Red Sox 2
Brewers 3
Phillies 4
Royals 2
Athletics 3
Rafael Nadal has defeated Dominic Thiem 6-4, 6-3, 6-2 to win a record-extending 11th title at the French Open. Nadal becomes the second player in tennis history to win 11 singles titles at any Grand Slam tournament after Margaret Court, who claimed 11 Australian Open titles.
Earl Thomas is putting the pressure on the Seattle Seahawks for a new contract, saying he will not participate in any team activities until his contract situation is resolved. That includes the upcoming mandatory minicamp.
The three-time All-Pro safety posted a lengthy statement on social media Sunday, saying he wants "certainty in regards to the upcoming years of my career," before he takes part in any Seahawks related activities. Thomas is entering the final year of his current deal signed before the 2014 season. He is scheduled to make $8.5 million in base salary in 2018.