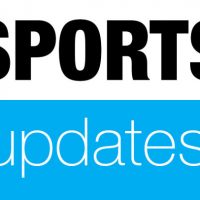 The West Burlington High School Falcon baseball team got an 8-2 win over the Notre Dame Nikes to end a three-game losing streak Monday.
Davenport North swept Burlington's Greyhounds in a baseball double header Monday night, North won 7-0 and 10-7.
The Burlington Bees got two victories over the Beloit Snappers in a double-header yesterday. The first game saw a 3-2 win, the 2nd, a rain-delayed makeup game was a 3-1 victory for the Bees. They'll now move on to a home series against the Wisconsin Timber Rattlers, they play at 6:30 at Community Field.
Yesterdays MLB Scores:
Cardinals 5
Padres 2
Cubs 7
Brewers 2
Indians 4
White Sox 0
The Brewers have reinstated first baseman Eric Thames, who had been on the 10-day disabled list after tearing a ligament in his left thumb on April 25. Jesus Aguilar has played well at first in Thames' absence, hitting .290 with 11 homers and 37 RBIs.
The Cardinals have purchased the contract of 26-year-old right-hander Daniel Poncedeleon from Triple-A Memphis. Poncedeleon was 5-2 with a Pacific Coast League-leading 2.41 ERA in 12 games, winning each of his last four decisions and striking out 71 over 59 2/3 innings. The promotion comes 13 months since a line drive struck Poncedeleon in the right temple during a game, fracturing his skull and creating bleeding from his brain.