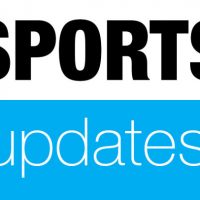 Louisa Muscatine advanced to the final four in the Class 2A state softball tournament, with starting pitcher Isabelle True setting a record for the Falcons. The high-school Junior landed 16 strikeouts, not to mention a homer to drive in two runs in the 3-2 victory. Third-ranked Louisa Muscatine now moves on to play Central Springs in a state semifinal game on Wednesday.
It was another loss for the Burlington Bees last night. The Great Lakes Loons got the 5-0 shutout at Community Field, bringing the Bees to a 5-19 record for the season. They're currently dead last in the Midwest League Western Division. They'll take a day off before heading to Indiana for a series with the Fort Wayne Tincaps.
Bryce Harper may have entered the All-Star break with a disappointing .214 batting average, but Monday night was all about his power. The Washington Nationals outfielder won the Home Run Derby in his home ballpark, defeating Chicago Cubs outfielder Kyle Schwarber, 19-18. He is the third player to win the derby in his home ballpark.