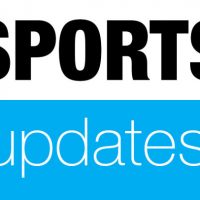 The Bees dominated the Beloit Snappers at Community Field last night. Burlington got the 9-1 win, driving in two runs in both the 2nd and 3rd innings, and another 5 in the 7th. They'll play again tonight at 6:30.
MLB Scores from Sunday:
Cardinals 5, Rockies 4
Twins 5, Indians 4
Brewers 5, Dodgers 2
Milwaukee is within one game of the NL Central-leading Cubs after Eric Thames slammed a three-run homer in the Brewers' 5-2 win over the Dodgers in Los Angeles.
More than $500 million in claims have been approved under the NFL's concussion settlement in less than two years, nearly a decade earlier than league officials estimated they would reach that amount. The original actuarial estimates from the NFL estimated a little more than $400 million would be paid out in the first decade.
Packers inside linebacker Jake Ryan was carted off the field late in practice with an apparent right leg injury. Green Bay also finished practice without Kentrell Brice, who was carted off the field during a special teams drill because of an undetermined injury.