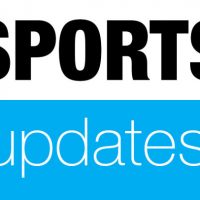 The Burlington Bees defeated the Kane County Cougars decisively last night, with the final score 16-4. The Bees pulled in 13 of those runs in the first four innings. They'll play the Cougars again tonight at Community Field. Gametime 6:30.
MLB
Cardinals 2, Pirates 1
Padres 10, Cubs 6
White Sox 8, Rays 7
Twins 6, Royals 5
Rockies 5, Brewers 4
Justin Thomas earned his third PGA title of the year by capturing the Bridgestone Invitational by four strokes over Kyle Stanley. Thomas closed with a 1-under 69 for a 15-under total at Firestone Country Club in Akron. He captured his first World Golf Championship and heads to his title defense at the PGA Championship with plenty of momentum. Thomas is the third player with three PGA wins this season.
A person familiar with the negotiations says the Cleveland Cavaliers will acquire forward Sam Dekker in a trade from the Los Angeles Clippers. The 6-foot-7 Dekker averaged 4.2 points, 2.4 rebounds and just 12.1 minutes last season. The Rockets selected the former Wisconsin standout with the No. 18 overall pick in 2015.