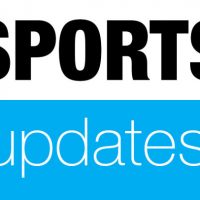 Yesterday's MLB Scores:
Cardinals 3, Marlins 2
Cubs 5, Royals 0
Yankees 4, White Sox 3
Twins 3, Indians 2
Padres 11, Brewers 5
Big 12 coaches say Iowa State junior running back David Montgomery is poised to make his presence felt throughout the rest of the country this fall. Montgomery racked up 1,146 yards rushing and 11 touchdowns in 2017, and also forced a national-best 109 missed tackles — a stat compiled by website Pro Football Focus — while running behind a line that was average on its best days.
Antonio Callaway is proving to be a possession receiver, but not in the manner the Cleveland Browns had hoped. The Browns rookie has been cited for marijuana possession after his car was pulled over by police in Strongville, Ohio, Sunday morning. The police report says Callaway failed to yield to oncoming traffic and was in possession of a "small amount" of marijuana under his seat. Callaway also was driving with a suspended license.