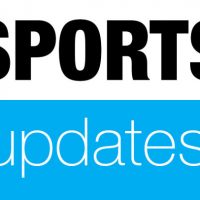 The Quad City River Bandits got a 4-1 win over the Burlington Bees to wrap up their four-game series last night. The Bees will take tonight off and kick off an away series with the Cedar Rapids Kernels on Wednesday.
Yesterday's MLB Scores:
Cubs 7, Mets 4
White Sox 6, Yankees 2
Angels 10, Rockies 7
Nationals 5, Phillies 3
Orioles 7, Blue Jays 0
Giants 2, Diamondbacks 0
Astros 11, Athletics 4
Defending women's champion Sloane Stephens is into the second round of the U.S. Open. Stephens, the No. 3 seed, defeated Evgeniya Rodina of Russia 6-1, 7-5 in the rebuilt Louis Armstrong Stadium. Stephens won her first Grand Slam title last year at Flushing Meadows when she beat fellow American Madison Keys in the final.
Odell Beckham Jr. is now the NFL's highest-paid wide receiver. A person familiar with the negotiations has told The Associated Press the New York Giants have agreed to a five-year contract extension with the three-time Pro Bowler. While terms were not disclosed, the deal with the 25-year-old, 2014 first-rounder is worth about $95 million with $65 million guaranteed.
Beckham's $19 million average salary would top the $17 million earned by Antonio Brown of the Pittsburgh Steelers. His $95 million deal also tops the $82.5 million deal receiver Mike Evans has with the Tampa Bay Buccaneers.