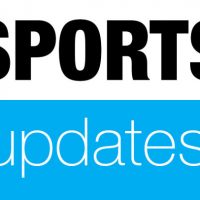 It finally happened. The 19-game winless streak is over. The Cleveland Browns have their first victory since December 2016, and their rookie quarterback led them to victory. The Browns trailed 14-0 near halftime before first overall pick Baker Mayfield entered the game and rallied Cleveland to its first win in 635 days, 21-17 over the New York Jets.
Yesterdays MLB Scores:
The Cardinals and Cubs both had yesderday off…
White Sox 5, Indians 4
Tigers 11, Royals 8
The Cubs will play the White Sox this afternoon, and the Cards take on the Giants at 7:15 tonight in a game that can be heard on Hot 97.3
The Burlington Grayhounds will be on the road tonight, they'll take on Davenport Central. The hounds are coming off a dominant homecoming victory over Fort Madison last week. The game can be heard live on Newsradio 99.3 and 1490 KBUR.
It'll be Falcon vs. Falcon… West Burlington on the road as well tonight, they'll be headed to Louisa-Muscatine.