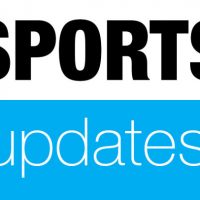 NFL Scores from Sunday:
Bears 48, Buccaneers 10
Rams 38, Vikings 31
Packers 22, Bills 0
The Chiefs will take on the Broncos tonight on Monday Night Football.. A game that can be heard on Fox Sports 104.5 and 1360 KBKB.
It's going to take a 163rd game to decide the National League Central and NL West titles after all four contenders won on Sunday.
Anthony Rizzo had four hits and scored three times as the Cubs doubled up the Cardinals, 10-5 to force a playoff game with Milwaukee for the NL Central championship. The Cubs completed their victory after the Brewers clobbered the Tigers, 11-0 to keep their share of the NL Central lead. Meanwhile, the Rockies and Dodgers created a one-game playoff for the NL West crown.
Ned Yost will return as the Royals' manager next year following Kansas City's poorest season since 2005. Yost became Royals manager in May 2010, and led them to the 2015 World Series title, the team's first since 1985 and second ever.
Ryan Blaney was the winner of the debut race on the "roval" at Charlotte Motor Speedway. Blaney was able to surge ahead when Cup contenders Martin Truex Jr. and Jimmie Johnson wrecked with to turns remaining. The bump eliminated Johnson from the Cup playoff. Truex faded to 14th and deliberately spun Johnson after the race.