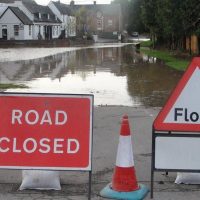 US 61 from Keokuk to Alexandria, Missouri is closing again this afternoon due to flooding.
The Mississippi is rising and expected to hit major flood stage on Tuesday. Current estimates say the river will crest at 22-feet on Saturday.
The route reopened from its last closure about a week ago. The Missouri DOT says water is already over the roadway. It was closed off early Monday afternoon.