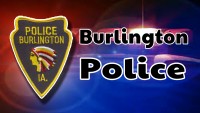 The Burlington Police Department is investigating a shooting in Burlington early Tuesday morning.
Authorities were summoned to the Great River Medical Center after a 20-year-old man arrived in the emergency room with a gunshot to his leg. The hospital was placed on lock-down which is customary when they are treating a gunshot victim.
According to the police department, the victim did not provide them with information about the shooting.
The Police department is looking for the public's help, if anyone has information about the shooting they are asked to call the Burlington police department .