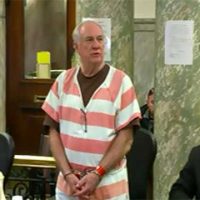 72 year old Vernon Huser of Ankney has been twice convicted of first-degree murder for killing his ex-wife's lover, Lance Morningstar, in 2004 but was granted a new trial in each instance.
On Thursday, Huser admitted he recruited Louis Woolheater to shoot Morningstar and pleaded guilty for the first time to the lesser charges of voluntary manslaughter and solicitation of Morningstar's murder.
Huser was ordered to pay $150,000.00 in restitution and sentenced to 10 years in prison.  After sentencing Huser was released due to time he has served for the same crimes.