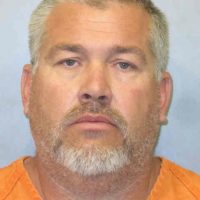 The Des Moines County Sheriff's Office has charged 44-year-old Troy Nelson from Mt. Union with 3rd degree sexual assault.
According to the criminal complaint, a deputy responded to a call from Great River Medical Center where a victim stated that Nelson had sexual intercourse with her against her will. The victim stated that Nelson woke her up and told her they were going to have sex. In her statement she said she told him no but he removed her clothing and began to perform sexual acts on her. The victim said that Nelson had intercourse with her then left the room telling her to go to sleep.
The police report says that Nelson refused to speak to authorities and requested his attorney be present for any questioning.
Nelson has been charged with 3rd degree sexual abuse and is being held at the Des Moines County Jail on no bond per the judge's order.