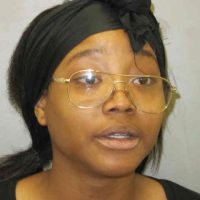 The West Burlington Police Department was called to an office that said that 21-year-old Damiona Johnson has been in the office and had been offensive and threatened an employee. Witnesses at the scene confirmed that the alleged threat and abuse did take place.
Johnson was located later and was placed under arrest. According to the criminal complaint, she refused to take a seat when being booked and attempted to bite the arresting officer on two occasions as she was being placed in the chair. The report says that Johnson then spit in the officers face, a large portion of the spit when into his mouth.
She has been charged with Assault on a Peace Officer, Assault and Disorderly Conduct. She was held on bond for her initial court appearance and has waived her pre-trial hearing.