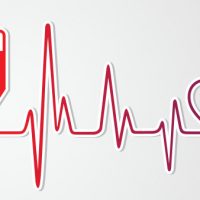 July seems to be the month for blood donations as there are multiple blood drives coming up in the area.
The Henry County Health Center in Mount Pleasant will host a Community Blood Drive on July 26th. They'll be taking donations starting at 11 AM until 2 o'clock PM.
If you can't make it to Mount Pleasant on the 26th, the Mississippi Valley Healthcare and Rehabilitation Center in Keokuk will also be hosting their Community Blood Drive that day. Their donation window is 12 o'clock noon until 2:30 PM.
And, on July 29th, there is yet another blood drive. The First Congressional Church in Burlington will be hosting their Community Blood Drive in their Fellowship Hall on North 4th Street. They'll be accepting donations from 2 o'clock in the afternoon until 5:30. To donate, please contact Pam Calderwood at 319-759-6568 or visit www.bloodcenterimpact.org and use code 974 to locate the drive.