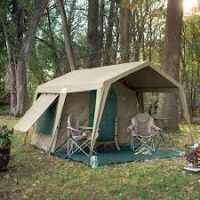 Conservation Director Chris Lee told the Des Moines County Board of Supervisors the holiday week was at the county's conservation parks.
For the week of July 4, had 300 different people camped in one of the county's parks a total of 380 camper nights.
Full campsites have been a common occurrence at Big Hallow. Lee said the reservable sites for September are starting to book up and campers show up a week in advance to get a non-reservable site.
The conservation department regularly is forced to turn away campers because all of the campsites at Big Hallow are full.