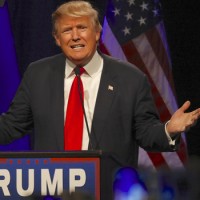 WASHINGTON (AP) — A host of Democrats have called on Donald Trump's Secretary of Labor, Alexander Acosta, to resign.
Among the democrats calling for Acosta's resignation are Senate Minority Leader Chuck Schumer, House Speaker Nancy Pelosi, and Presidential Candidate Senator Amy Klobuchar of Minnesota.
The calls for Acosta's resignation stem news that he allowed Billionaire financier Jeffery Epstein to take a secret plea bargain to avoid a life sentence in 2008.
Monday, Epstein was charged in a new federal indictment accusing him of sexually abusing dozens of underage girls.
The plea deal Acosta offered Epstein allowed him to escape federal charges and resulted in Epstein serving only 13 months. Epstein was also required to register as a sex offender and pay millions of dollars to dozens of his victims.