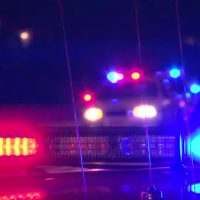 Red Oak, Iowa — A sheriff's department in Southeast Iowa will pay a man $10,000 after he was charged with Harassment for posting criticism of a Sheriff's deputy on his own Facebook Page.
The Adams County Sheriff's office has agreed to pay Jon Goldsmith of Red Oak $10,000 in damages
Goldsmith hired a defense lawyer to defend himself against the Harassment charges and had to seek medical treatment for high blood pressure related to the distress he experienced as a result of the charges.
The court ordered the Adams County Sheriff's Office to stop criminally charging people who criticize its law enforcement officers. The Sheriff's office agreed to the court order as part of the settlement agreement.
The American Civil Liberties Union defended Goldsmith in his
Also as part of the agreement, the sheriff's office must provide its officers training approved by the ACLU on free speech rights and must adopt a social media policy, also to be approved by the ACLU. Finally, it has agreed to pay the ACLU's attorney fees.