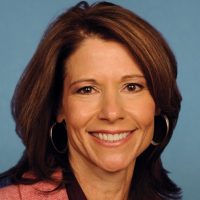 A Congresswoman representing North West Illinois wants to make it easier for students in her district to intern in her Washington DC office.
Representative Cheri Bustos (D-Illinois) announced Thursday her office will provide scholarships to interns who would not otherwise be able to travel to and work in Washington DC.
Washington DC congressional internships are unpaid so interns, though as part of the 2019 legislative budget congress did budget money for interns to be paid. Interns must either work a second or receive financial support from outside means to support themselves while interning.
The Scholarship is for students who either reside in Bustos' district or spend a considerable amount of time there. Students must demonstrate they have a considerable financial need.
The applications deadline is on July 19. Those wishing to apply for the scholarship should visit Bustos' website at Bustos.house.gov