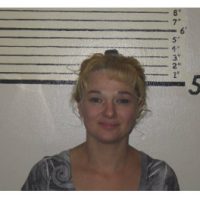 OQUAWKA, Ill. (The Hawk Eye)— A woman in an Illinois Murder Case has accepted a plea deal.
Amy Hoffman plead guilty to first degree murder and was sentenced to 20 years in prison. Hoffman is one of three people who have plead or been found guilty of charges in relation to murder of Rex Mynatt.
Hoffman's brother, Donnie Blakely Junior was the one who actually killed Mynatt but Amy Hoff man and Blakely's then girlfriend, Angel Logsdon, were present at the time
Hoffman had previously been offered a plea deal that would have resulted in less jail time but she turned down that deal, citing her distrust of her attorney.