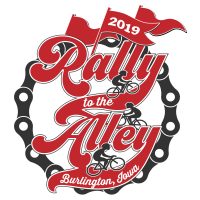 There is less than a week until RAGBRAI rolls into town.
In anticipation of the Des Moines Register's Annual Great Bike Ride Across Iowa, the Iowa Department of Transportation has released their list of tips for motorist and cyclist safety.
The DOT encourages people not to honk their horns at cyclists, as this could startle them and make them lose focus. If passing bicycles, allow the same amount of space you would a car and if passing on a two lane road, make sure the road is clear of oncoming traffic.
Above all, motorists should always yield to cyclists.