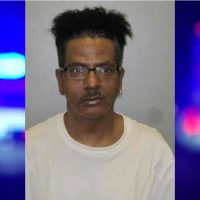 A judge confirmed that the trial of a Burlington man accused of robbing a gas station will go ahead as planned.
The trial of Keith Lewis on the charge of First Degree Robbery will be on August 26. Because a Murder trial will be going on that week, the case will be held in one of the associate court courtrooms,
Keith Lewis is accused of robbing a gas station back in March.
According to The Hawk Eye, Keith attempted to plea guilty to lesser charges, but a judge rejected the plea because Lewis didn't remember what happened the day of the alleged incident.