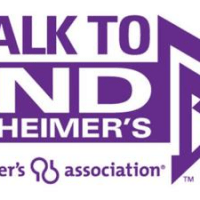 Burlington Ia-  The annual Walk to end Alzheimer's will be returning to Burlington Saturday Morning.  The walk is held to raise money for Alzheimer's patients and research in Southeast Iowa.  Michelle Kellman tells KBUR that the event is very important to getting help for Alsheimer's patients in the Burlington Area.
"This fundraiser allows us to be able to provide local services and support for people who are going through this right now.  But also that research so that we can find new therapies, whether its medications or whether it's something that will assist in everyday life like art therapy or music therapy or pet therapy or anything that could make someone's life a little bit better.  That's what we're all about."
The Walk will start at the Port of Burlington, registration begins at 9 AM, opening ceremonies begin at 10:30, and the walk itself begins at 11 am.