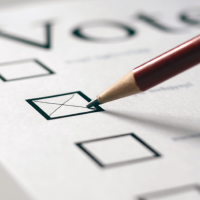 The Unofficial Results of the Burlington Combined Election are in.
A total of 3,247 votes were cast in this election for the city council, and the two who will be taking the two opening seats, according to the unofficial election results are…
Robert Critser with 1289 votes, and Bill Maupin with 1225 votes
Third Candidate Christopher Roepke gained a total of 708 votes.
There were a total of 25 write-in votes and 649 undervotes with two overvotes.
Congratulations to the winners.