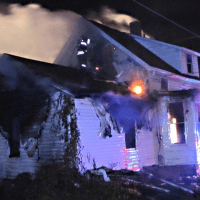 Keokuk, Ia (WGEM)- Firefighters are calling a house in Keokuk a total loss after it was destroyed by fire early Thursday morning.
Fire officials were called to 611 North 9th Street around midnight.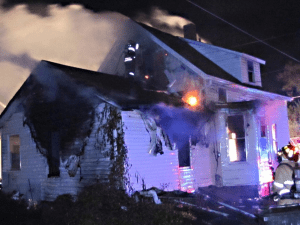 (Photo Credit: WGEM)
They said because of the heavy flames and smoke, it was an all-call situation.
Fire crews stayed on scene to battle hot spots to prevent it from spreading to other homes.
There was a family with three children inside, but they made it out safe, but the family dog did not.
Fire officials are still working to determine a cause.