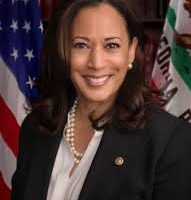 WASHINGTON, D.C.(WQAD) – Democratic presidential candidate and U.S. Senator Kamala Harris introduced legislation Thursday that would align school hours with work hours to support working families.
The Family Friendly Schools Act proposes adjusting the school day from 8 a.m. to 6 p.m. Monday through Friday.
The bill proposes no closures except federal holidays, weekends or emergencies.
The bill says it would not increase the amount of time teachers and staff work.
The bill says after care programs and summer daycare programs cost the United States economy $55 billion.