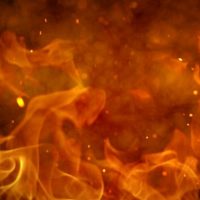 Bettendorf, Iowa(WQAD)- Four people escaped a mobile home fire that broke out overnight in Bettendorf.
The fire was reported around 1:45 a.m. Tuesday at the Devils Glen Mobile Park, according to the City of Bettendorf.
One resident said an electrical outlet started smoking and then started the fire.  However, firefighters have not confirmed the cause.
There is an estimated $30,000 worth of damage.  The Red Cross was called to help provide assistance to the residents.