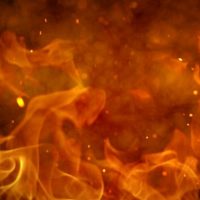 Quincy, Il (WGEM)-   Fire crews were called to the fifth floor of Hotel Elkton in Quincy at approximately 8:20 Monday night, for a report of smoke.
Once firefighters arrived, residents were voluntarily evacuating and crews were able to pinpoint the smoke to a small fire on the fifth floor.
Fire officials confirmed the cause of the fire as a gas space heater, which had started a small fire that was going up the wall. Fire officials say they were able to put it out quickly.
Residents were allowed back in and the fire was extinguished shortly after. No injuries were reported.
Firefighters say any fire call to the Hotel Elkton prompts concern, based on its recent history.
Just last year, a resident died and four others were taken the hospital after a fire in a room on the building's fourth floor.
There was also a major fire at the Elkton in 2014. An aerial fire truck was needed to rescue people from the roof. Dozens of residents were displaced and the Patio Restaurant was shut down for several months.