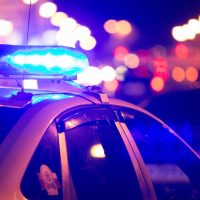 Kahoka, Mo (KHQA)-   Calls to 911 reporting a shooting in northeast Missouri late Wednesday night turned out to be a hoax.
Kahoka Police Chief Bill Conger told KTVO the first call came in at 10:45 p.m. reporting a five-year-old boy had been shot at a specific address on West Main Street in Kahoka. Law enforcement and two ambulances responded to the residence, and a medical helicopter was put on standby. Authorities found no shooting victim at the home.
Later, a second 911 call came in reporting that the shooting had happened somewhere on North Walnut Street in Kahoka. Personnel responded to that area and were not able to locate anyone who had been shot. After more than an hour of searching, Conger said they realized the calls were a hoax.
The chief said they were able to identify the juvenile suspect after investigators recognized the voice on the 911 call. Conger said that person called the dispatch center a total of three times Wednesday night. He expected juvenile authorities would be interviewing the underage suspect on Thursday. Conger told KTVO additional juveniles might also be in trouble in connection with the prank calls