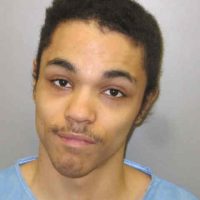 Burlington, Ia (The Hawk Eye)-  The man accused of stabbing a woman and chocking his father at his home on Hayes Street in Burlington on November 5th is facing a new charge.
According to court documents, 19-year-old Steven Jude Cottage Jr. of Burlington is now facing the charge of going armed with intent in addition to the charges of domestic abuse assault and willful injury.
The Hawk Eye reports that Cottage Jr. allegedly attempted to strangle his father, 57-year-old Steven Cottage Sr., and shortly after allegedly stabbed 19-year-old Jeana Hummer several times.
The incident allegedly began when Cottage Sr. told Cottage Jr. to leave the house. The two men then got into a fight and that's when Cottage Jr. tried to strangle his father.
Cottage Jr. is due back in court on Dec. 9 for arraignment. He is being held at Des Moines County Jail in lieu of a $50,000 cash-only bond.