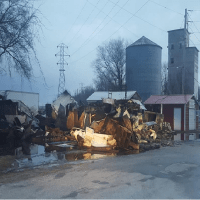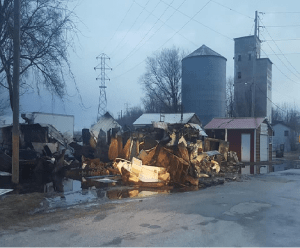 (Photo Credit: WGEM)
Niota, Il-  Quality Fisheries, the popular Niota fish market burned down early Tuesday morning.
The overnight fire completely destroyed the market and its contents.
A call came in at around 12:30 am Tuesday morning that the market was on fire.
Crews worked for several hours to put out the fire and were off the scene by 5 am.
The building seems to be a total loss, however one employee did say there was still fresh fish in one cooler that was not damaged by the fire.
According to the market's Facebook page, they are currently attempting to seek out a new building lease in order to re-open.