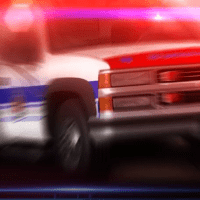 East Galesburg, Il (WGIL)-  A man believed to be from East Galesburg is hospitalized after shooting himself during a standoff with police Tuesday morning.
WGIL Radio Reports that the Knox County Sheriff's Department says deputies along with Knoxville and Illinois State Police, along with the East Galesburg Fire Department, went to the 400 block of South State Street around 10 AM for a report of a suicidal subject.  The man, 44-year-old Charles Cook, was believed to have left his house and was walking toward a wooded area.
Deputies say they found Cook in a vehicle behind the home. They say despite being ordered numerous times to drop his weapon, Cook shot himself.
Officials say Cook was last in OSF Saint Francis Medical Center in Peoria and was undergoing emergency surgery.
It's not clear if any charges will be filed.