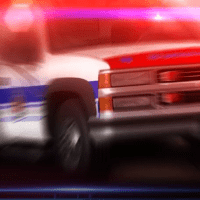 West Burlington, Ia- Authorities have recovered the body of a man involved in the standoff with officers in West Burlington on Monday. According to police, the body was found in the basement of the home around 8 p.m. Monday. Officers were sent to the home early Monday for a welfare check.  They say the suspect brandished a shotgun when they arrived. Police say officers didn't fire back when he shot in their direction.
Negotiations then ensued to get the suspect to surrender.  A fire believed to have been set by the suspect burned for nearly three hours until police were certain he no longer posed a danger to firefighters.
The Fire was eventually put out and the body was recovered from the basement.  Authorities say there were no apparent gunshot wounds on the body.