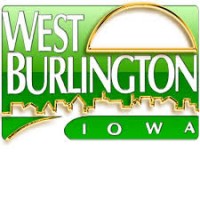 West Burlington, Ia-  West Burlington Mayor Hans Trousil released a statement Tuesday thanking the community and first responders for their work in the incident involving a man who brandished a shotgun against the police and set fire to the house he was hiding in with himself inside.
In a Press Release, Mayor Trousil thanked first responders from surrounding Police Departments, County Sheriff's, Negotiators, Firefighters, and officials from West Burlington Schools, which was just down the street from where the incident took place.
The Mayor Stated he was, "Thankful that the outcome did not cause any injuries to any Public Safety Personal that responded to the scene," and that 'Surrounding neighbors were also kept safe.