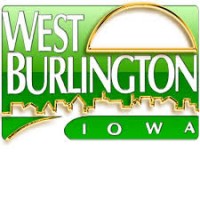 West Burlington, Ia-  West Burlington Flea Market is seeking Professional Food Vendors for the 2020 Season.
This is the First time Food Vendors have been permitted to sell at the West Burlington Flea Market.
The market will take place Sunday, April 19, May 17, June 14, July 12, Aug 9 and Sept. 13. The market runs from 6 AM until 2 PM. Food vendors will be able to set up after 1 PM on the Saturday before the market.
Cost is $100 per market and if you contract all 6 markets and pay in advance the fee is ONLY $500 for the year.
Each vendor must be approved a minimum of 30 days prior to the Market. Before setup, the vendor will need proof of Insurance in the amount of $1 million dollars with the additional insured's name on the policy and must provide a copy of the valid food service permit.
Interested vendors can find the application form at:
https://www.cognitoforms.com/WestBurlingtonFleaMarket1/foodvendorapplication?fbclid=IwAR1vwN6NWtQfZKTDwde4Dlf7ZwiXvqyxvBj9t28w28O3Tw3DwucQfexlVSY
Vendors will be limited by type with a max of 6 major and 3 minor types. Majors are defined as multiple products being able to serve meals. Minor are those with snack type such as kettle corn, cotton candy, etc.