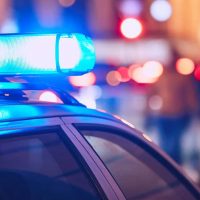 Fort Madison, Ia-  The Fort Madison Police Department reports that early Monday morning, officers were reported of a car theft from the Jim Baier Ford dealership in Fort Madison.
According to an FMPD press release, an employee arrived to discover that the showroom had been entered overnight and two new vehicles and two used vehicles were missing.
Police discovered forcible entry had been made and the vehicles were driven from the lot.
The method of operation has the marks of a professional car theft ring that has been working in the Midwest.
Investigators were called to the scene.
The two new vehicles that were stolen are a 2020 Ford Mustang GT Premium in Twister Orange, valued at over $48,000, and a 2020 Dodge Charger SRT Hellcat Daytona Edition in Black (One of only 501 made, with special graphics on the back) valued at over $83,000.
The two used vehicles taken were a 2019 black Challenger and a 2015 white Challenger.
The FMPD is asking anyone with information on these thefts to contact the department regarding the stolen vehicles.
The department can be contacted at (319)-372-2525.