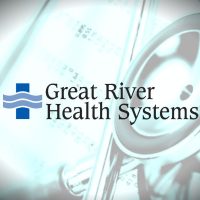 West Burlington, Ia-  Great River Medical Center has announced the establishment of a 24-hour public call center to provide answers to questions about COVID-19 and Direct Callers to Health System Resources.
The Call Center is staffed by registered nurses who can answer questions about respiratory systems and potential exposure to the disease.
The Telephone Numbers for the call center are 800-871-3313 or 319-768-1009.
Callers who have a cough or difficulty breathing and a fever may be referred to the health system's new Respiratory Center at Great River's Family Medicine Center, at 1201 W. Agency Rd. in West Burlington.
Appointments are required.
Hours are 7 a.m. to 8 p.m. Monday through Friday, and 9 am. to 5 p.m. Saturday and Sunday.
For more information, visit greatriverhealth.com.  For questions about COVID-19, contact the Iowa Department of Public Health by dialing 211