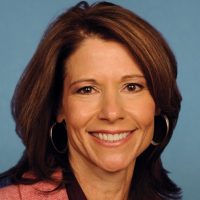 Congresswoman Cheri Bustos had some very kind words for those who are on the front lines of COVID-19.
In an Interview with KBUR Congresswoman Bustos stated: "I want to offer my deepest thanks to all those folks on the front lines and that means, hospital workers, nursing home folks, people who work in our health clinics, firefighters, ambulance workers, police officers, everyone whos on the front line helping people. "said Bustos.  "Right down to our grocery store workers and truck drivers I mean.. These are people who are there to help us through this, and we all owe them a deep sense of gratitude."
She then addressed the passing of a relief bill, which equals a sum of $2 Trillion in relief funds for COVID-19, and vowed that this relief effort is not a bipartisan issue as the bill moves from the senate to the house.
"I know that Washington is not usually the most effective place in America, but I also know that when it comes to making sure that something this critical gets done, we'll get it done."
Congresswoman Bustos represents Illinois 17th Congressional District.